Here we are, just along the promenade to the left of the car park, on one of the most beautiful Ibiza beach on the Island, Cala san Vicente, join us for a coffee or refreshment after your morning swim and make new friends in this Ibiza restaurant.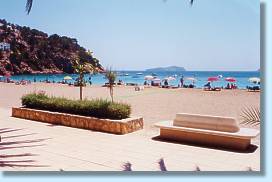 Our Ibiza restaurant bar comes to life at night with a cosmopolitan mix of visitors and locals - an interesting change from your own local pub!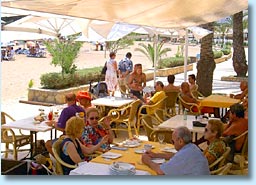 Later, come and enjoy lunch and then relax on the beach. If you have been sightseeing during the day, we will welcome you to dinner for a first class meal at our Ibicenco restaurant.

We specialize in the freshest of fish & shellfish cooked in various ways in traditional Ibicenco Fisherman's style; our menu also shows a selection of succulent meats and other dishes prepared in farmhouse style for your enjoyment.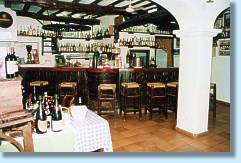 Have a good holiday, we look forward to seeing you
at Cala san Vicente in Ibiza