Scuba College Diving Center in Ibiza is the place to dive.
We would like to welcome you at Scuba College Diving Center.
.
This Ibiza diving centre is located approximately 100 m from the beautiful
Ibiza beach
Cala san Vicente. This scenic large bay has fine sand and a very shallow entry to the water. The water there is simply a dream of colours, which change from teal to deep blue.
This scuba diving Ibiza centre has its own docking area. All the diving equipment is being delivered with there own ATV to the Dive boat.
They own a brand new Compressor as well as regularly maintained Rental Equipment. There is a classroom, change room and a storage room for divers who have their own equipment. There is also a large terrace where one can enjoy a coffee or a cold drink.
Scuba College Ibiza diving equipment.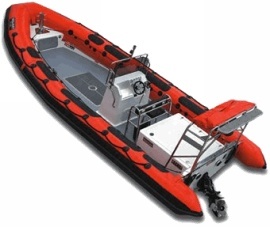 They only carry diving equipment from the company Scubapro, so they can guarantee you a safe and comfortable Ibiza diving experience. The diving gear they use meets international safety requirements. All there equipment has been purchased in 2007.
They own the Valiant DR850 air inflatable boat. This boat has been designed for professional and commercial use. It is the ideal boat to get one quickly and safely to the best Ibiza diving spots.
They also have a LENHARDT & WAGNER (made in 2007) air compressor, type LV 450ES silent. It is very quiet and ideal for the use in all different areas of diving schools. A ventilation system takes care of the air through efficient cooling. Pneumatic electric control with pressure turn off and condensation valve for easy use.
Staff of Scuba College Ibiza diving center.
Scuba College Diving Center staff is working a long time in the diving industry and gained a long term experience in guiding and teaching diving courses.
All instructors are trained and train according international accepted training standards of the worlds most popular dive organizations, PADI and CMAS / Barakuda.
The staff of Scuba College will give you the service you are looking for while organizing a safe and pleasureful experience for you and your family.
PADI
is the Professional Association of Diving Instructors, the world's largest diver training organization. PADI establishes training programs, materials and standards, monitors their quality, certifies instructors, and provides support services for PADI professional members. The professionalism of PADI Instructors, Dive Centres and Resorts has made PADI certifications the world's most respected and sough-after dive credentials.
Scuba College Diving Center Ibiza, contact information.
Cala Sant Vicent 5
07811 - Cala Sant Vicent
Ibiza, Spain
Due to staff being mostly at sea during the working day, it would be more appropriate if you could please email us for further enquiries.
Email address: info@divingcenter-ibiza.com
Please note that a special offer is given for pre-bookings!
Amazing scuba diving in Ibiza's crystal clear waters with abundant marine life.
Move over the small images to enlarge them !
Popular Ibiza dive sites of Mundo Azul's.
Their diving areas cover the northwest of Ibiza, from Portinatx to the island of Tagomago which can be viewed from your terrace of the
vacation Ibiza villa
.
LIGHT CAVA
(Depth 10-20 Meter)
The furthest Ibiza diving spot from Mundo Azul, which is one of the highlights of any diving trip. A very large cave with interesting rock formations and a huge amount of marine live guaranties an unforgettable diving adventure. This spot is also well know for Moonfishes, baracudas, morays, crawfishes and jewfishes.
LIOSA DEL FIGUERAL
(Depth 10-38 Meter)
A shallow between
Cala San Vincente
and Tagomago marks this Ibiza diving place. On the east side of this rock formation a beautiful steep face is located, where large schools of fishes can be observed.
SES FORMIGUES, VULCANO
(Depth 7-30 Meter)
You won't be able to find a similar diving spot like this one, which homes a sleeping volcano. This makes it one of the most important spots to visit in Ibiza diving.
ESCULLS NEGRES
(Depth 10-18 Meter)
Two large rocks are marking this Ibiza diving spot. The larger one in the south is surrounded by small rock formations. At about 18 meters depth you can find a cave entry. This is also the place where you may find a barracuda swarm.
TAGOMAGO, ANCHOR PLACE
(Depth 3-42 Meter)
On the northernmost point of Tagomago island there is a 42 meter underwater wall. At approximately 30 meters down the wall a small passage can be found which leads to 3 shipwrecked anchors.
TAGOMAGO, ILLOT DE TRAMUNTANA
(Depth 3-45 Meter)
Two small islands are marking the northeastern border of our Ibiza diving ground. Red corals can be found on the steep face.
TAGOMAGO, OLLA DE LLAVANT
(Depth 10-42 Meter)
On the east side of this island there is a beautiful diving spot to view four large underwater mountains. Jewfish and barracudas claimed this places as there home.
PUNTA GROSSA 1
(Depth 3-30 Meter)
On the left side of
Cala San Vicente
there is a wall 100 meters wide. For the lucky ones there is a chance to see a school of dolphins - mostly in September.
PUNTA GROSSA, LIGHT HOUSE
(Depth 10-40 Meter)
This diving spot just below the lighthouse is home to many caves and tunnels where Jewfish and morays live.
ILLA PUNTA GROSSA
(Depth 10-25 Meter)
This spot is ideal for three different Ibiza dives ranging in difficultly from beginners to professionals.
PUNTA DE CALA JONC
(Depth 10-30 Meter)
At a depth of 15 meters one will be able to view barracudas and rays at the entrance of caves.
PUNTA DE CALA JONC
(Depth 15-25 Meter)
In the second largest cave in Punta de Cala Jonc a large anchor can be found at 25 m deep. Also a 25 metre long tunnel is available to dive through which opens to deep water.
PUNTA VERDA
(Depth 10-25 Meter)
A challenging Ibiza diving spot free falls 15 meters to a magnificent rock. This is where a 20 meter wide plateau can be found where mushroom shaped rock formations are located.
SA PUNTA VERDA
, Open Water Cave (Depth 10-18 Meter)
At a depth of 5 meters one will find two small caves, which is a good spot for beginners.
PUNTA VALLS
(Depth 7-40 Meter)
There is a 40 meters steep wall which is located on the west side near Torre de Valls. A small sailboat wreck can be found.
CALA DE MOLTONS
(Depth 6-18 Meter)
A good diving spot to be able to location large amounts of fish during noon time.
CAVA AMPHORA
(Depth 15-25 Meter)
Location for caves with large congas. This is a challenging spot for experienced divers to explore several different caves.
10/30
(Depth 10-50 Meter)
Between Tagomago and
Cala San Vincente
, a plateau can be found 10 meters below the surface. This spot is ideal for steep wall diving.
ATALAYA CAVE
(Depth 5-20 Meter)
A large anchor can be found in front of a cave at a depth if 15 meters.
ILLA MURADA
(Depth 8-40 Meter)
There is a steep wall with and a large variety of fish.
PUNTA ROJA
(Depth 10-30 Meter)
Ideal for steep wall diving with jewfish and barracudas.
WALL
(Depth 10-40 Meter)
A very beautiful passage on the northwest side of the island. There is a steep wall at a depth of 40 meters.
PUNTA DE RIBES
(Depth 5-20 Meter)
A small shipwreck on the east side of the island can be found.
LIOSA DEL FIGUERAL
(Depth 10-18 Meter)
Steep walled diving for OWD's (Open Water Diver).